UENR Visits Geomatic Engineering
Wed 21 Nov 2018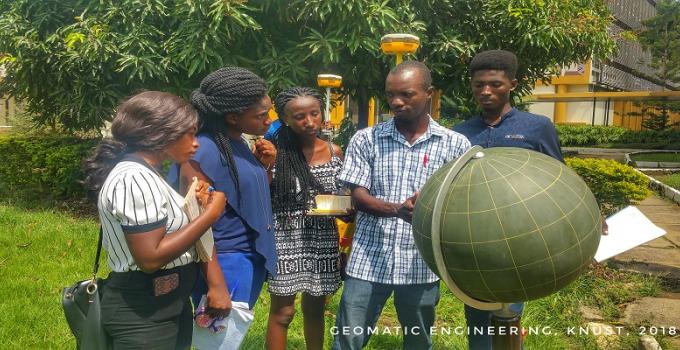 On Thursday, 15th November 2018 students from the Department of Geographic Science, University of Energy and Natural Resources (UENR) visited the Department of Geomatic Engineering in Kwame Nkrumah University of Science and Technology (KNUST) for a one day field trip.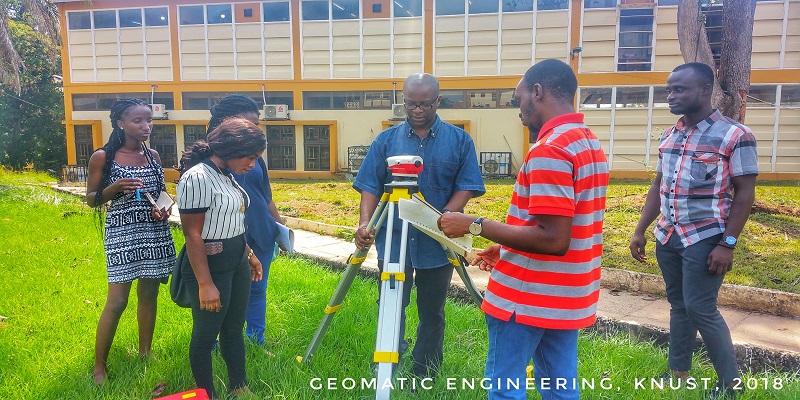 The training was carried out for students offering Diploma course in Geoinformation Science to familiarize themselves with survey equipment and practices. They were introduced to an array of instruments including automatic levels, total station, theodolite, compass, Phantom 4 Pro Unmanned Aerial Vehicle (UAV), Hi-target Real Time Kinematic (RTK) amongst others.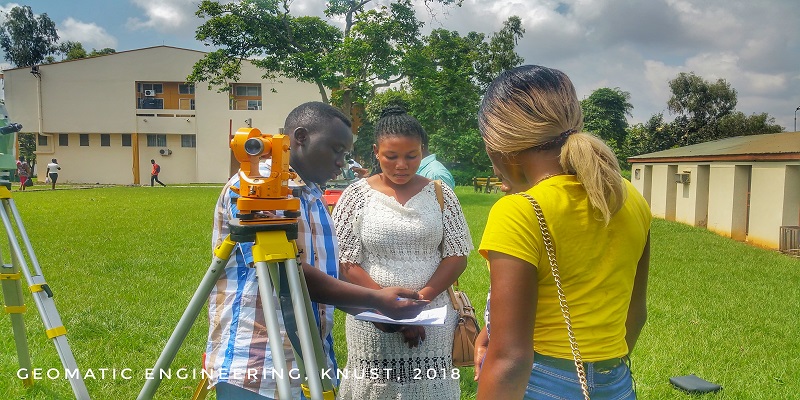 The students were also introduced to some photogrammetry equipment such as the Parallax Bar, stereoscope and A8 Autograph Hands-on practical training on Geographic Information Systems (GIS) and Remote Sensing (RS) software were also carried out.