TDC Donates Total Station to Geomatic Engineering
Thu 28 Mar 2019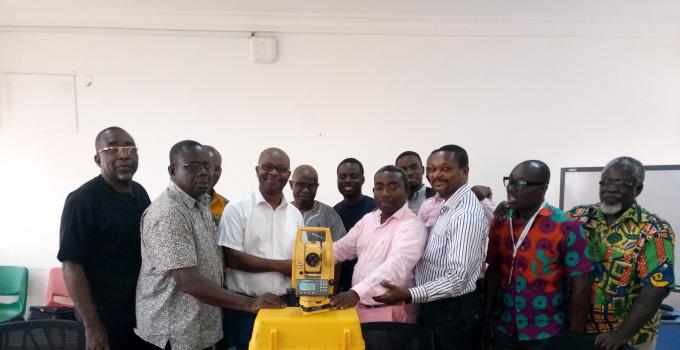 The Survey Unit of the Tema Development Council has donated a South Total Station to the Geomatic Engineering Department.
A delegation led by Surv. Dogbe, Rhoden Komi Dzifa and Surv. Atsu, Nuvey Elikplim made this donation to the department to help students in their pursuit for practical knowledge in surveying.
The donation was received by the Head of Department, Dr. Jonathan Quaye Ballard and the Dean of the Faculty of Civil and Geo-Engineering.  Prof. Eric. Kwabena Forkuo in the Presence of some faculty member.