Thu 15 Nov 2018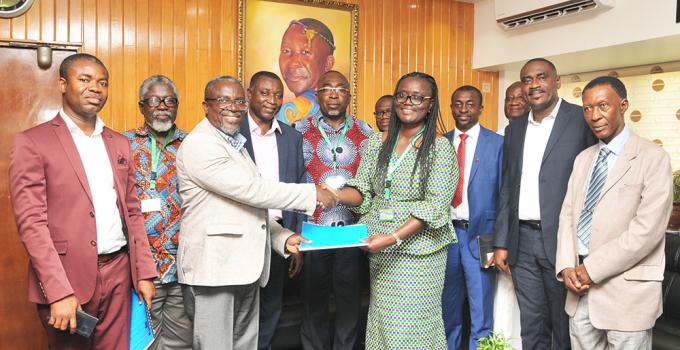 In the spirit of understanding and collaboration, the Licensed Surveyors Association of Ghana (LISAG) and the Department of Geomatic Engineering of the Kwame Nkrumah University of Science and Technology (KNUST) has entered into a partnership with the signing of a memorandum of understanding (MoU).
The MoU is to formally establish a link to encourage consultancy, research, multidisciplinary industrial training and promotion of scholarship towards the training of human resource of both parties. The MoU shall remain in force for an initial period of five (5) years from the date of singing and may be renewed by mutual consent for an agreed period.
Prof. Mrs. Rita Dickson signed on behalf of the Vice-Chancellor for the University and Surv. Kwame Tenadu Snr., President of LISAG, signed for his outfit. Read More...