The 2019 ArcGIS StoryMapper of the Year contest is now open!
Sat 2 Nov 2019
How it works
Create a story map using Esri's new storytelling tool, ArcGIS StoryMaps. When the contest ends, the top 25 entries will be chosen by the Esri StoryMaps team. Then, the guest judges will select five finalists, and online voting will begin. Encourage friends and family to vote for their favorite story map and community project. The grand prize winner and the runners-up will be announced by Esri CEO Jack Dangermond.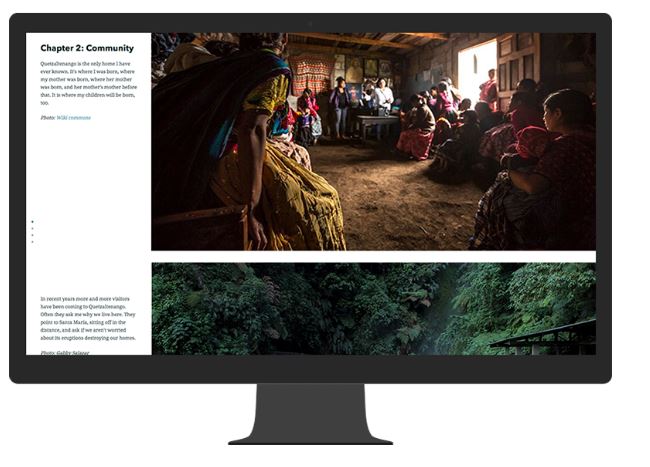 Requirements
Each entry must use Esri's new storytelling tool, ArcGIS StoryMaps. You may use ArcGIS StoryMaps to re-create a classic Esri Story Map. Your storytelling project idea must be submitted with your story map. Prize money will be donated directly to your chosen nonprofit or organization and must be used according to contest rules. The story map can be hosted and shared publicly anywhere, including Esri. Contest entries must be submitted during the contest period. Completion of the entry form is required. A maximum of three entries per person may be submitted.
Key Dates and Submission Deadlines
SUBMISSION DEADLINE
December 15, 2019
Contest ends at 5:00 p.m. (PDT)
TOP 5 FINALISTS ANNOUNCED
Early January 2020
Guest judges' top 5 picks announced
WINNER IS ANNOUNCED
Grand prize winner and four runners-up announced on January 15, 2020.
Judging Criteria
Judging is based on
Effectiveness in making story map subject matter interesting and understandable.
The story map user experience—is the story engaging? Does it draw the reader in and encourage interaction? 
Overall design, impact, and originality. 
Creativity, impact, and feasibility of the storytelling project plan. 
The grand prize winner will be determined by the online community, based on which entry gets the most votes or likes. In the event of a tie, Esri staff will decide the final winner. 
Prizes
Grand Prize
$5,000 for use in partnership with a local entity, school, or nonprofit organization
1 Esri Technical Certification exam voucher valued at US $250 
1 ArcGIS for Personal Use license valued at US $100
2019 StoryMapper of the Year Certificate
Runners-Up
$1,000 for use in partnership with a local entity, school, or nonprofit organization
1 Esri Technical Certification exam voucher valued at US $250 
1 ArcGIS for Personal Use license valued at US $100
2019 StoryMapper of the Year Certificate
Visit the website to Register & Submit Entry